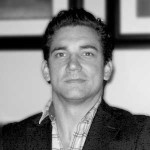 Andrew Madigan, Partner of Kings Highway Media has an expertise in Event and Operations Management, on both the global and national level.
As Director of Events & Global Operations for Glory Sports International, he managed a $12M budget for all TV and Live Event Production Planning and implementation, and was instrumental in streamlining operations. He consolidated 5 global offices to 3, and with an efficient team, produced 12 events yearly in the United States as well as Tokyo, Istanbul and Zagreb.
Ticket sales for the events realized a 33% YOY increase based on the effective marketing campaign he designed and implemented. Additionally, he led national and international tune-in initiatives that resulted in an average viewership of 500K on SPIKE TV.
Andrew previously worked for the United States Amateur Boxing and AIBA where he planned and executed all aspects of their presence at the Olympics, World Championships, and Pan-American Games. During the Chicago 2016 failed bid, Andrew collaborated with both local and international committees to bring the 2007 AIBA World Championships to US soil.
When living in Lausanne, Switzerland Andrew was instrumental in launching AIBA's aggressive sport properties, AIBA Pro Boxing and the World Series of Boxing. Having worked at the 2008 Beijing Olympic Games as part of the USA Delegation, Andrew returned for London 2012 as an onsite events specialist and promotional contract lead negotiator for AIBA.
Andrew is a graduate of Springfield College in Massachusetts where he was an accomplished football athlete.